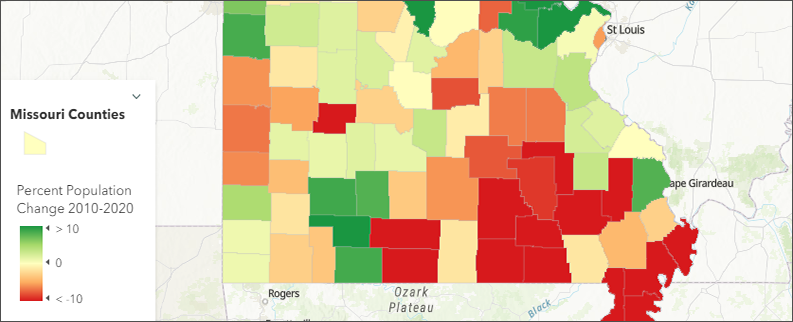 Last year, the Missouri Spatial Data Information Service (MSDIS) and MCDC brought you several interactive applications that focused on the US Census. We looked at what kinds of public services depend on an accurate census count for the proper distribution of funds and we explored the racial geography of Missouri at a county level. This was all in expectation of the release of the highly anticipated 2020 US Census.
Well, dearest friends and fellow map enthusiasts, the 2020 Census data is here. Let's have a closer look at Missouri population changes since 2000 and 2010.
Missouri Census Data Center frequently works with MSDIS on mapping and data projects. MSDIS is a spatial data retrieval and archival system offering many mapping resources, primarily focused on the state of Missouri.