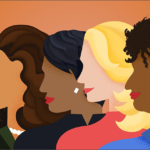 Although Women's History Month has come and gone, it is important to continue thinking about the various trends facing women at work. Here, we examine workforce participation. Women's participation greatly increased throughout the second half of the twentieth century, but beginning in 2000, it began to stagnate and decrease.
This story map, designed by Abby Hunt of the Missouri Spatial Data Information Service (MSDIS), offers a county-level look at female participation in Missouri's economy.
The Missouri Census Data Center frequently works with MSDIS on mapping and data projects. MSDIS is a spatial data retrieval and archival system offering many mapping resources, primarily focused on the state of Missouri.