Levels of educational attainment play a key role in determining long-term outcomes for individuals, households, communities, and even regional economies. One's level of education plays an important role in one's risk for unemployment as well as bounding opportunities for earnings and income.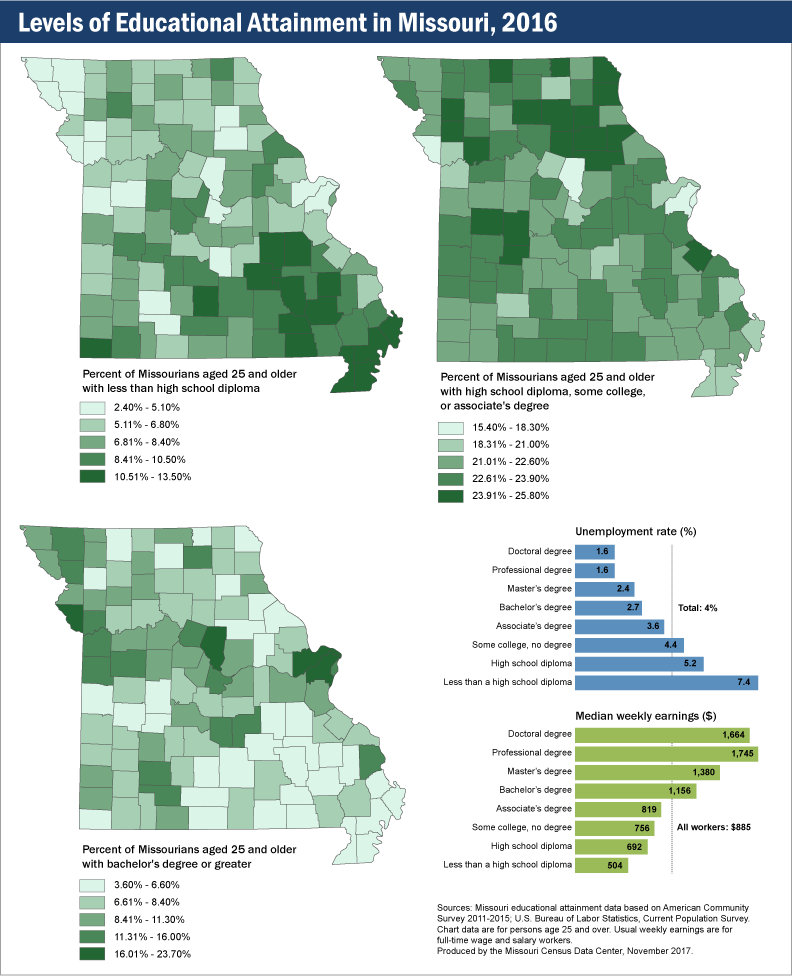 The chart, Unemployment rate and earnings by educational attainment, 2016, from the U.S. Bureau of Labor Statistics captures inverse correlation between risk of unemployment and median earnings by highest level of education achieved. In short, the more education one has, the less likely one is to be unemployed as well as to earn higher median wages. Those with less than a high school diploma are approximately twice as likely or more to be unemployed as those with an associate's degree or higher, whereas those with an associate's degree earn a median income that is half as much or less than those with a professional or doctoral degree.
The three maps in this series provide a geographic representation of:
less than a high school diploma,
a high school diploma, some college with no degree, or an associate's degree, and
a bachelor's degree or greater
These patterns illustrate the strengths and challenges faced within regions of our state in regard to economic viability, job and employment growth, and workforce readiness.