2020 will be more than just another new year in the United States. In addition to marking the beginning of a new decade and heralding another presidential election, 2020 will bring with it another decennial census.
What is the census, though? And why is it so important?
Our colleagues at the Missouri Spatial Data Information Service built a story map exploring the 2020 Census and its consequences for Missouri.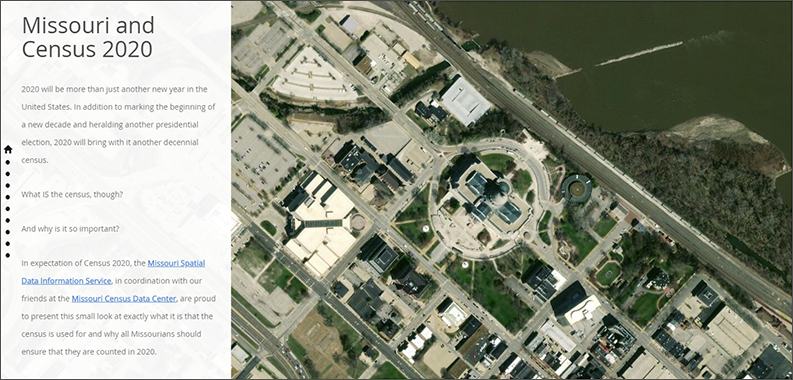 The Missouri Census Data Center frequently works with MSDIS on mapping and data projects. MSDIS is a spatial data retrieval and archival system offering many mapping resources, primarily focused on the state of Missouri.